Complete one-to-one engagement by leveraging your WiFi connection and weaponizing it as a data collection tool – measure store traffic/dwell time, optimize attribution models to understand what is driving traffic and where improvements for conversions in-store need to take place.
In-Store Engagement

&

Sales Growth
You set your desired Cost-Per-Acquisition and we use it to guide the trajectory of every digital program we design, build and optimize.
We are a premium full service digital agency focused on the customer's path-to-purchase, which means we've got you covered on everything customer centric & digital. We use a blend of online and in-store digital innovation to fill your online funnel and drive quality traffic to your stores. To convert this traffic we apply data driven methods focused on one-to-one engagement and highly personalized communications that are perfectly timed and distributed across all relevant channels.
Excellence in the
Digital Realm
Excellence comes from the best technology, the most talented people, forward thinking innovation, creative spirit and a 22 year track record of performance with enterprise level clients.
Our mandate is a minimum *15% reduction in your overall Cost-Per-Acquisition across all channels when our strategy and methods are strictly followed.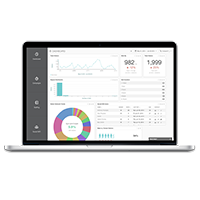 We focus on the customer's path-to-purchase and use in-store Wi-Fi to gather insights into behaviour and overall store performance, allowing us to further guarantee digital programs are driving more store traffic. The range of insights available is enabling our team to vastly increase the performance of our programs for clients with a brick and mortar presence.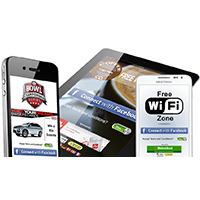 Wi-Fi Proximity Marketing
We can deliver personalized, perfectly timed communications in the form of promotions, rewards and special offers through SMS, email, social, all in-store and optimized with new data sets. When mixed with a digital program we truly close the online to offline gap and allow our clients to have full vision of their advertising efforts.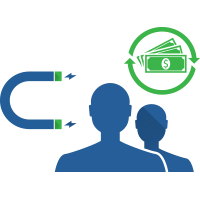 Customer Retention & Loyalty Design
Acting as partner consultants to your team we design retention and loyalty strategies that focus on both explicit and implicit loyalty to tie together entire digital programs and generate greater value. Our focus is on how to retain high revenue customers using evolved strategies that go far beyond point based systems.