We use every digital channel and technology available to us in our programs with clients – Video Advertising, Native Advertising, Social Media Advertising, Search Engine Optimization and Search & Display Advertising.
Online Brand Growth

&

Customer Acquisition
You set your desired Cost-Per-Acquisition and we use it to guide the trajectory of every digital program we design, build and optimize.
We are a premium full service digital agency focused on the customer's path-to-purchase, which means we've got you covered on everything customer centric & digital. We use intelligent digital innovation to fill your online funnel and data driven methods focused on one-to-one engagement to empty your funnel and grow your sales with the limits of the CPA you have set.
Excellence in the
Digital Realm
Excellence comes from the best technology, the most talented people, forward thinking innovation, creative spirit and a 22 year track record of performance with enterprise level clients.
Our mandate is a minimum *15% reduction in your online Cost-Per-Acquisition when our strategy and methods are strictly followed.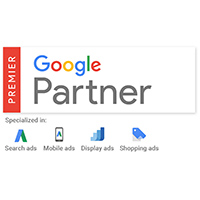 Trusted Premier Google Partner
We are very proud of our Premier Partner status. Through collaboration with the engineering and creative teams inside Google we have helped launch new technology programs in Canada and piloted Beta programs with enterprise level clients.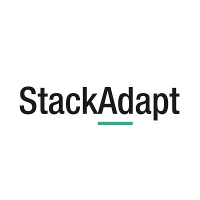 Exclusive StackAdapt Partner
Using the StackAdapt platform we can deploy native advertising campaigns rooted in a Cost-Per-Engagement pricing model and backed up with full data and domain transparency for heightened ongoing optimization with our clients.